Anabaptistwiki:Community Portal
From Anabaptistwiki
Welcome to the Global Anabaptist Wikipedia Community Portal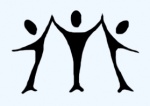 The Global Anabaptist Wikipedia Community Portal is the place where you can find out about what is happening on the site. Here you can learn about what you can do to help, what our staff members are doing to improve the site and what still needs to be completed. Finally, you can make suggestions to staff members or simply discuss possible changes throughout the site that are far-reaching.
What Can I Do to Help?
Spread the Word, Spread the Word, Spread the Word!
Tell everybody you know about our site, let your church leaders know and get your congregation involved. The more people that know, the more our site will grow until we truly become a global community.
We only have so many people working on our staff at the moment and there is only so much we can do in terms of adding content. The best possible solution, and one we are working towards, is having the site entirely populated by community content. Do you have interest in a specific area of Anabaptist culture? Write an article! Do you want your congregation to have an area accessible to the wider global community? Write an article! It shouldn't take more than an hour or two and that information is then immediately available to the wider global Anabaptist community.
To learn more about articles, visit our about articles page.
We want to hear your story. Why are you an Anabaptist? What transformative experiences have you faced within the Anabaptist faith? What is it about your country that shapes your Anabaptist faith? The possibilities are endless. Stories are a unique and important part of this site because it is in these stories that we can begin to understand other Anabaptists around the world and generate understanding.
To learn more about stories, visit our about stories page.
Do you have any old family documents lying in your attic? Have you been collecting documents from your congregation for the past few decades? Do you simply have a letter written to your pastor a few months ago? Anything remotely Anabaptist oriented is free to be posted on our site. We are hoping this Wikipedia will become the place for researching Anabaptism online. This is only possible however when everybody participates. Take a few minutes to upload those sources.
To learn more about sources, visit our about sources page.
Become a Country Group Administrator
Country Group Administrators are active volunteers around the world who are willing to contribute some of their time helping make the wiki more user-friendly. Ideally, we would like to have at least one Country Group Administrator for each country. This person would be the one to contact if someone in their country had trouble posting an article, uploading content or simply had a question about how things are run. If you would like to become a Country Group Administrator please contact (need to insert email here).
Goals for Near Future
Future Development by Staff

Upload "Global Sharing Project" document
Continue to work with pages on left-side navigation bar

Recently Completed and Implemented

Created better "new user" introduction / help pages
Added Mission Focus articles
Completed translation capabilities for non-English articles
Implemented more effective anti-spamming extensions
Created global templates through boilerplates
Created categorization tree for "Sources" and "Stories"
Created the Community Portal
Added RSS feed to "In The News" on main page
Added FCKeditor
Added Google Translation option
Added CategoryTree extension
Created a header for the main page
Updated clickable map on main page
Added Anabaptist tree to main page
Suggestions
If you have a suggestion for the site that constitutes changing an upper level page such as the Main Page or if you want a specific feature added to the site, please place it here under a heading such as the one below.
Example Suggestion
I suggest this and that