Apocalyptic Literature (in Revelation)
From Anabaptistwiki

Home A B C D E F G H I J K L M N O P Q R S T U V W X Y Z Abbreviations Glossary
---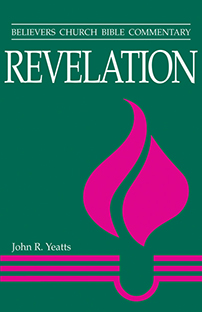 The most accepted definition of apocalyptic literature at present is:
"Apocalypse" is a genre of revelatory literature with a narrative framework, in which a revelation is mediated by an otherworldly being to a human recipient, disclosing a transcendent reality which is both temporal, insofar as it envisages eschatological salvation, and spatial insofar as it involves another, supernatural world. (J. J. Collins, 1979:9)
Within apocalyptic literature, the manner of revelation is through visions, epiphanies, otherworldly journeys, angel interpreters, and secret books; the recipient receives revelation from a venerable person, usually identified pseudonymously as from the other world, through discourse or dialogue; the content of revelation includes eschatological predictions about the final outcome of human history, a temporal review of history, or a spatial journey into other worlds (see Collins, 1979:5-18, for an expanded treatment of these characteristics and the typology that follows).
Based on these characteristics, a paradigm of types and subtypes of apocalyptic literature has been constructed. There are two types—those with symbolic visions interested in primordial events or historical development (I), and those with otherworldly journeys interested in cosmological speculation about eschatological persecution and judgment (II). Three subtypes have also been delineated—those that include a review of history through recollection or prophecy after the fact (a); those that include cosmic or political eschatological transformation with no review of history (b); and those that include only individual eschatology, personal resurrection, judgment of the dead, and otherworldly regions and beings with no review of history or cosmic transformation (c).
How does the Book of Revelation fit into this typology of apocalyptic? Revelation comes through symbolic visions of otherworldly beings, Christ and angels, but with only minimal reference to otherworldly journeys. Its content is primarily eschatological because it speaks of cosmic transformation, resurrection, and personal afterlife but has no complex review of history. Therefore, Revelation is categorized best as IIb, including symbolic visions with a concern for cosmic eschatology, although its somewhat less obvious concern for individual eschatology gives it some of the flavor of the category IIc.