Difference between revisions of "Congreso Mundial Menonita. "Testificando a Cristo en el Mundo de Hoy." 1990."
From Anabaptistwiki
---
Latest revision as of 14:36, 23 July 2018
---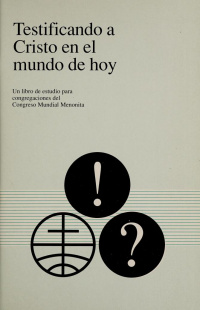 Contenido:
Introducción
Capítulo 1. Confesamos a Jesucristo
Capítulo 2. Adoramos en comunidad
Capítulo 3. Compartimos el amor de Dios
Capítulo 4. Proclamamos el evangelio
Capítulo 5. Sufrimos a causa de la justicia
Capítulo 6. Anticipamos el Reino.