Gordon H. Matties
From Anabaptistwiki

Home A B C D E F G H I J K L M N O P Q R S T U V W X Y Z Abbreviations Glossary
---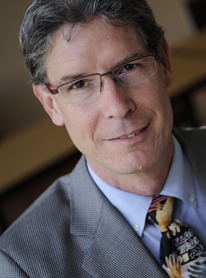 Gordon Matties, author of Joshua, is Professor of Biblical Studies at Canadian Mennonite University in Winnipeg, Manitoba, Canada. He has been teaching in Winnipeg since 1984, beginning at Mennonite Brethren Bible College, which became Concord College in 1991. Most recently he served as Dean of Humanities and Sciences at CMU.
Gordon was born and grew up in British Columbia's Fraser Valley. He is a graduate of Briercrest College (Saskatchewan), the University of British Columbia (BA, Classics), Regent College (Vancouver, BC), and Vanderbilt University (Nashville, TN), where he received a Ph.D. in Old Testament. In 1990 the Society of Biblical Literature published his dissertation, Ezekiel 18 and the Rhetoric of Moral Discourse. He has published articles in church periodicals and has contributed essays to published collections. He contributed to Abingdon Press's The New Interpreter's Study Bible. He currently teaches biblical studies and dabbles in film studies. He has served on several juries at international film festivals. And he has led numerous study tours to Israel/Palestine.
He is married to Lorraine (Nix), whom he met at Regent College. They have two adult children. Gordon is a member of the River East Mennonite Brethren Church in Winnipeg.