John R. Yeatts
From Anabaptistwiki

Home A B C D E F G H I J K L M N O P Q R S T U V W X Y Z Abbreviations Glossary
---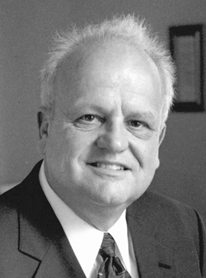 John R. Yeatts has served on the faculty of Messiah College in Grantham, Pennsylvania, for the past twenty-two years. Currently he teaches in psychology and religion in the School of the Humanities, and for ten years he was chair of the Department of Biblical Studies, Religion, and Philosophy. Twice, Yeatts has received the college's Excellence in Teaching Award, and he was awarded the Messiah College Scholarship Award.
Born in Springfield, Ohio, Yeatts grew up in the Brethren in Christ Church. He graduated from Messiah College with degrees in mathematics and religion, later receiving his M.Div. in Biblical Studies from Princeton Theological Seminary and the doctorate from Purdue University in educational psychology.
Yeatts began his professional life in the pastoral and denominational ministry. While completing his schooling, he was a youth pastor. Later, he served five years as a pastor of Fairland Brethren in Christ Church near Lebanon, Pennsylvania. He served the Brethren in Christ denomination for three years as Christian education staff and was the denomination's representative on Anabaptist curriculum projects, such as the Foundation Series youth and adult curriculum and Jubilee: God's Good News children's curriculum.
His scholarship has been wide-ranging, and for the past decade, he has served as book review editor for the Brethren in Christ History and Life. His writings have included entries in the Baker Dictionary of Christian Education and articles published in journals such as the Journal for the Scientific Study of Religion, Review of Religious Research, Christian Education Journal, Journal of Research in Christian Education, and Christian Scholars Review.
Yeatts and his wife, Amy, are members of Grantham Brethren in Christ Church and parents of two adult children, Marcus and Helena.