Martyrdom in the Broader Church
From Anabaptistwiki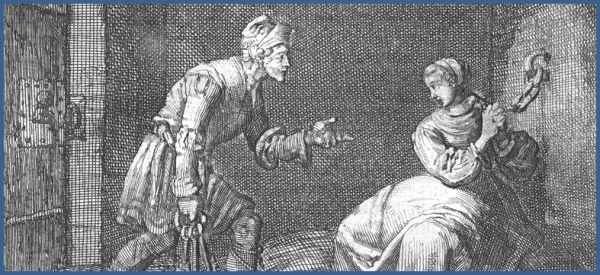 This page is currently under construction.
Bibliographies
Subject
Biographies
| Bibliography | Notes |
| --- | --- |
| Bernall, Misty. She Said Yes: The Unlikely Martyrdom of Cassie Bernall. Farmington, PA: Plough Pub. House, 2002. | See also ed. 1999, 2001 |
| Kline, John, and Benjamin Funk. Life and Labors of Elder John Kline: The Martyr Missionary. Elgin, Ill: Brethren Pub. House, 1964. Biography of John Kline ( d. 1864) | See also ed. 1900 |
| Kolb, Noah S. Arthur T. Moyer: A Twentieth Century Martyr. 1962. | |
| Schwarze, William Nathaniel. John Hus, the Martyr of Bohemia; A Study of the Dawn of Protestantism. New York, Chicago [etc.]: Fleming H. Revell Co, 1915. | Biography of John Hus |
| Smit, J. Jan de Bakker (Pistorius): de eerste Noordnederlandsche Martelaar voor het Protestantisme, den 15den September 1525 in Den Haag verbrand en na vier eeuwen herdacht. 'S-Gravenhage: C. Blommendaal, 1925. | Biography of Jan de Bakker (d.1525) |
| Weaver, Martin G. Arthur T. Moyer, a Missionary Martyr. Lancaster, Pa: s.n., 1954. | Biography of Arthur T. Moyer; See also ed. 1925 |
History, Criticism, and Perspectives
Bibliography
Notes
Arnold, Duane W. H. Prayers of the Martyrs. Grand Rapids, Mich: Zondervan Pub. House, 1991.
Bergman, Susan. Martyrs: Contemporary Writers on Modern Lives of Faith. San Francisco, Calif: HarperSanFrancisco, 1996.
Bonar, Andrew R. Last Days of the Martyrs: Or, Sketches of Witnesses for the Faith from Early Times to the Reformation, Including Notices of the Martyrs for the Covenant in Scotland. New York: Dodd and Mead, publishers, 1865.
Burrus, Virginia. Saving Shame: Martyrs, Saints, and Other Abject Subjects. Philadelphia, Pa: University of Pennsylvania Press, 2008.
Palmer, Frederic. Heretics, Saints and Martyrs. Cambridge: Harvard University Press, 1925.
Castelli, Elizabeth A. Martyrdom and Memory: Early Christian Culture Making. New York: Columbia University Press, 2007.
Christian Heroes and Martyrs: A History of the Progress of Christianity from Bible Times to Latest Periods of Persecution. With Lives of the Apostles, Martyrs, and Christians of All Countries Who Suffered for the Faith. Philadelphia: Charles Foster Pub. Co, 1895.
Ecclesiastical History Society, and Diana Wood. Martyrs and Martyrologies: Papers Read at the 1992 Summer Meeting and the 1993 Winter Meeting of the Ecclesiastical History Society. Oxford, OX, UK: Published for the Ecclesiastical History Society by Blackwell Publishers, 1993.
Haller, William. Foxe's Book of Martyrs and the Elect Nation. London: J. Cape, 1963.
Hostetler, Michael J. The Rhetoric of Christian Martyrdom: An Exploration of the Homiletic Uses of Ultimate Terms. Thesis (Ph. D.)--Northwestern University, 1993.
Hovey, Craig. To Share in the Body. Grand Rapids, Mich: Brazos Press, 2008.
Moyers, Bill D., and Mary Gordon. Bill Moyers on faith & reason. Mary Gordon. Princeton, NJ: Films for the Humanities & Sciences, 2006.
"Bill Moyers talks with the author of 'Final Payments, the company of women', and 'Peal' about the concept of martyrdom and its connection to rage and despair"—Container
Smith, Lacey Baldwin. Fools, Martyrs, Traitors: The Story of Martyrdom in the Western World. Evanston, Ill: Northwestern University Press, 1999.
York, Tripp. The Purple Crown: The Politics of Martyrdom. Scottdale, Pa: Herald Press, 2007.
Martyrologies
| Bibliography | Notes |
| --- | --- |
| Blanchard, Amos, and John Foxe. Book of Martyrs, or, A History of the Lives, Sufferings and Triumphant Deaths of the Primitive and Protestant Martyrs: From the Introduction of Christianity to the Latest Periods of Pagan, Popish, Protestant, and Infidel Persecutions. Cincinnati: Robinson and Fairbank, 1831. | |
| Catholic Church. Martyrologivm Romanvm. Venetiis: Apud Nicolaum Pezzana, 1661. | |
| Chenu, Bruno. The Book of Christian Martyrs. New York: Crossroad, 1990. | Translation of Le Livre des martyrs chrétiens |
| Farmer, David Hugh. The Oxford Dictionary of Saints. Oxford University Press, 2003. | Full text at http://www.oxfordreference.com/views/BOOK%5FSEARCH.html?book=t100&subject=s11. 'Searchable database of information taken from the fifth edition of The Oxford dictionary of saints by David Hugh Farmer. From the famous to the obscure, this book provides concise accounts of the lives, cults, relationships through patronage, and artistic associations of more than a thousand saints, including entries on the Martyrs of Korea, Mexico, and Vietnam, as well as the recently canonized such as Edith Stein, Padro Pio, and Josémaria Escriva.' |
| Braght, Thieleman J. van, Jan Luiken, Benjamin Millard, and Edward Bean Underhill. A Martyrology of the Churches of Christ, Commonly Called Baptists, During the Era of the Reformation. London: Society, 1850. | |
| Water, Mark. The New Encyclopedia of Christian Martyrs. Grand Rapids, Mich: Baker Books, 2001. | |
| White, Helen Constance. Tudor Books of Saints and Martyrs. Madison: University of Wisconsin Press, 1963. | |
| Zürcher, Hanspeter. Nehmen sie den Leib--!: Märtyrerschicksale : mit 45 Bildern und einer Übersichtskarte. Zürich: Zwingli-Verlag, 1943. | |
Missionaries
| Bibliography | Notes |
| --- | --- |
| Hefley, James C. By Life or by Death; The Dramatic Story of the Valiant Missionary Martyrs Who Have Lived and Died for Christ in War-Torn Viet Nam. Grand Rapids, Mich: Zondervan Pub. House, 1969. | |
| Hoover, Dorcas, and Gary Lee Miller. Awaiting the Dawn. Harrisonburg, VA: Christian Light Publications, 2010. | |
| Kline, John, and Benjamin Funk. Life and Labors of Elder John Kline: The Martyr Missionary. Elgin, Ill: Brethren Pub. House, 1964. | Biography of John Kline, (d. 1864); See also ed. 1900 |
| Percy, Douglas C. Flight to Glory. Grand Rapids: Zondervan Pub. House, 1967. | |
| Weaver, Martin G. Arthur T. Moyer, a Missionary Martyr. Lancaster, Pa: s.n., 1954. | Biography of Arthur T. Moyer |
Women
| Bibliography | Notes |
| --- | --- |
| Kraemer, Ross Shepard. Maenads, Martyrs, Matrons, Monastics: A Sourcebook on Women's Religions in the Greco-Roman World. Philadelphia: Fortress Press, 1988. | |
| Oden, Amy. In Her Words: Women's Writings in the History of Christian Thought. Nashville: Abingdon Press, 1994. | |
| Salisbury, Joyce E. Perpetua's Passion: The Death and Memory of a Young Roman Woman. New York: Routledge, 1997. | |
| Walsh, Walter. The Women Martyrs of the Reformation. London: Religious Tract Society, 1903. | |
Youth
| Bibiliography | Notes |
| --- | --- |
| Augsburger, Myron S., and Jan Luiken. Faithful Unto Death: Fifteen Young People Who Were Not Afraid to Die for Their Faith. Waco, Tex: Word Books, 1978. | |
| Bernall, Misty. She Said Yes: The Unlikely Martyrdom of Cassie Bernall. Farmington, PA: Plough Pub. House, 2002. | See also ed. 1999, 2001 |
| Dean, Kenda Creasy. Practicing Passion: Youth and the Quest for a Passionate Church. Grand Rapids, Mich: Eerdmans Pub, 2004. | |
| Koerner, Rebecca R. Youth Die As Martyrs. 1974. | |
Time Period
Early Church
| Bibliography | Notes |
| --- | --- |
| Braght, Thieleman J. van. Faithful Christian Martyrs of the First Three Centuries. Rangiora, N.Z.: Printed by the Christians, the Christian Community, 1990. | "Pages 9-59 are reproduced from the 1,158-page book, Martyrs Mirror by Thielman J. van Braght, by permission of its publisher, Herald Press, Scottdale, Pennsylvania 15683" |
| Campenhausen, Hans von. Die Idee des Martyriums in der alten Kirche. Göttingen: Vandenhoeck & Ruprecht, 1936. | Church history ca. 30-600 |
| Castelli, Elizabeth A. Martyrdom and Memory: Early Christian Culture Making. New York: Columbia University Press, 2007. | |
| Kalb, Ernst. Die Märtyrer der alten Kirche. Calw: [Calwer] Vereinsbuchhandlung, 1903. | |
| Kraemer, Ross Shepard. Maenads, Martyrs, Matrons, Monastics: A Sourcebook on Women's Religions in the Greco-Roman World. Philadelphia: Fortress Press, 1988. | |
| Oden, Amy. In Her Words: Women's Writings in the History of Christian Thought. Nashville: Abingdon Press, 1994. | |
| Salisbury, Joyce E. Perpetua's Passion: The Death and Memory of a Young Roman Woman. New York: Routledge, 1997. | |
Reformation
| Bibliography | Notes |
| --- | --- |
| Covington, Sarah. The Trail of Martyrdom: Persecution and Resistance in Sixteenth-Century England. Notre Dame, Ind: University of Notre Dame Press, 2003. | |
| Braght, Thieleman J. van, Jan Luiken, Benjamin Millard, and Edward Bean Underhill. A Martyrology of the Churches of Christ, Commonly Called Baptists, During the Era of the Reformation. London: Society, 1850. | |
| Gregory, Brad Stephan. The Anathema of Compromise: Christian Martyrdom in Early Modern Europe. Thesis (Ph. D.)--Princeton University, 1996, 1996. | |
| Gregory, Brad S. Salvation at Stake: Christian Martyrdom in Early Modern Europe. Cambridge, Mass: Harvard University Press, 1999. | |
| Kolb, Robert. For All the Saints: Changing Perceptions of Martyrdom and Sainthood in the Lutheran Reformation. Macon, GA: Mercer University Press, 1987. | |
| Lindberg, Carter. The European Reformations. Oxford, OX, UK: Blackwell Publishers, 1996. | |
| Rijksuniversiteit te Gent. Bibliographie des martyrologes Protestants Néerlandais. La Haye: Mart. Nijhoff, 1890. | |
| Shepardson, Nikki. Burning Zeal: The Rhetoric of Martyrdom and the Protestant Community in Reformation France, 1520-1570. Bethlehem: Lehigh University Press, 2007. | |
| Urban, Reinhold. Märtyrer der Reformation. Striegau [Strzegom, Poland]: R. Urban, 1904. | 'Martyr stories adapted from five martyrologies.' (Christian martyrs) |
| Walsh, Walter. The Women Martyrs of the Reformation. London: Religious Tract Society, 1903 | |
| White, B. R. The English Separatist Tradition: from the Marian Martyrs to the Pilgrim Fathers. London: Oxford University Press, 1971. | |
Modern
| Bibliography | Notes |
| --- | --- |
| Craig, Mary. Six Modern Martyrs. New York: Crossroad, 1985. | |
| Bernall, Misty. She Said Yes: The Unlikely Martyrdom of Cassie Bernall. Farmington, PA: Plough Pub. House, 2002. | See also ed. 1999, 2001 |
| Dowdy, Homer E. Out of the Jaws of the Lion. New York: Harper and Row, 1965. | Congo (Democratic Republic) Civil War, 1960-1965 |
| Elliot, Elisabeth. Portales de esplendor. Chicago: Editorial Moody, 1956. | Ecuador |
| Hefley, James C., and Marti Hefley. By Their Blood: Christian Martyrs of the 20th Century. Milford, MI: Mott Media, 1979. | |
| Ihr Ende schaut an-": evangelische Märtyrer des 20. Jahrhunderts. Leipzig: Evangelische Verlagsanstalt, 2006. | Soviet Union |
| Kolb, Noah S. Arthur T. Moyer: A Twentieth Century Martyr. 1962. | Biography of Arthur T. Moyer |
| Martínez García, Carlos. El martirio de Miguel Caxlán: vida, muerte y legado de un líder chamula protestante. Puebla, México: Cajica, 2008. | |
| Rempel, J. Die Namen der Ermordeten in der alten Kolonie. 1929. | Soviet Union |
Location
Africa
Asia
Vietnam
Europe
Belgium
| Bibliography | Notes |
| --- | --- |
| Colloque Sources de l'histoire religieuse de la Belgique. Sources de l'histoire religieuse de la Belgique: Moyen âge et temps modernes. Bronnen voor de religieuze geschiedenis van België: Middeleeuwen en moderne tijden. actes du Colloque de Bruxelles, 30 nov.-2 déc. 1967 (Ie et IIe sections). Louvain: Publications universitaires de Louvain, 1968. | |
| Verheyden, A. L. E. Het Gentsche martyrologium (1530-1595. Brugge: "De Tempel", 1945. | Ghent |
| Verheyden, A. L. E. Le martyrologe Protestant des Pays-Bas du Sud au XVIme siècle. Bruxelles: Éditions de la Librairie des éclaireurs unionistes, 1960. | |
England
France
Germany
The Netherlands
Switzerland
Russia/Soviet Union
Latin America
Congo (Dominican Republic)
Guatemala
Mexico
Middle East
Denomination
Baptist
Catholic
Hussite
Lutheran
Protestant