Millard C. Lind
From Anabaptistwiki

Home A B C D E F G H I J K L M N O P Q R S T U V W X Y Z Abbreviations Glossary
---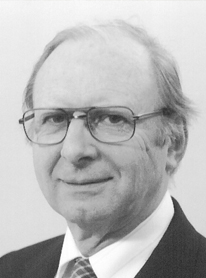 Millard Lind, author of Ezekiel, was a member of College Mennonite Church, Goshen, Indiana, and husband of writer Miriam Sieber Lind. Together they reared seven children, one a foster son with disabilities in whose continuing care they cooperated. Known as "Abba," he was grandfather to sixteen grandchildren, one an Asiatic Indian from Mauritius, another a Xhosa from South Africa. He also had two great-grandchildren.
Lind was professor emeritus of Old Testament at Anabaptist Mennonite Biblical Seminary where over a period of thirty years he taught the book of Ezekiel. He served as a pastor, writer of adult Sunday school Bible studies, editor of a community-family magazine, participant in Bible conferences and teaching missions throughout the United States and Canada, Israel and Egypt, Britain and Europe. His publications include Yahweh Is a Warrior (1980); Monotheism, Power, Justice (1990); and articles in scholarly and church magazines.
Lind received a ThD from Pittsburgh Theological Seminary (1965). He studied in Israel and Greece with Hebrew Union College (1965), American Schools of Oriental Research (1968-69), Ecumenical Institute at Tantur (1975-76), and co-led study groups to the Near East (1973, 1975, and 1982). Lind was an associate trustee of the American Schools of Oriental Research, 1981-83, and had an interest in Middle Eastern archaeology, especially as it relates to the Bible. Lind passed away in spring of 2015.