Perry B. Yoder
From Anabaptistwiki

Home A B C D E F G H I J K L M N O P Q R S T U V W X Y Z Abbreviations Glossary
---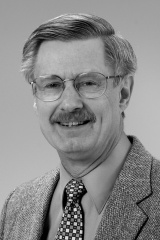 Perry B. Yoder was born in Portland, Oregon, and graduated from Western Mennonite High School. After matriculation at Hesston College (Kansas), he graduated from Goshen College (Indiana) with a BA in sociology. He studied at the University of Pennsylvania in the department of Ancient Near Eastern Studies with a major in Semitic Literatures and Languages. During his graduate studies he spent a year in Israel at Hebrew University. He received his PhD in 1970.
His first teaching position was at Bluffton College in Bluffton, Ohio. After seven years of teaching, he and his family spent two years traveling and teaching in Mennonite settings in the United States and Canada. After this assignment, he taught at Bethel College in North Newton, Kansas. He spent the last twenty years of his teaching career at Associated Mennonite Biblical Seminary in Elkhart, Indiana. Now Emeritus Professor of Old Testament from that institution, he lives in Ely, Minnesota, with his wife, Elizabeth. They have two grown sons.
Throughout his career the topic of Bible study has occupied his attention. Toward Understanding the Bible: Hermeneutics for Lay People (Faith & Life), which grew out of his experiences as an itinerant Bible teacher in Mennonite congregations, was followed by From Word to Life: A Guide to the Art of Bible Study (Herald Press). He coauthored Seeing the Text: Exegesis for Students of Greek and Hebrew (Abingdon) with Mary Schertz, a New Testament scholar. Thematically, his abiding interest has been justice and peace. Two books represent his major contributions to this topic: Shalom: The Bible's Word for Salvation, Justice, and Peace (Faith & Life) and The Meaning of Peace (Westminster John Knox), which he coedited with Willard Swartley.