Persecution in Revelation (in Revelation)
From Anabaptistwiki

Home A B C D E F G H I J K L M N O P Q R S T U V W X Y Z Abbreviations Glossary
---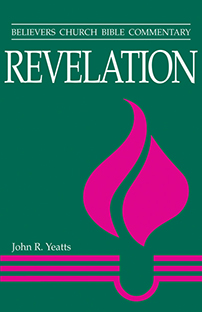 It appears clear from the text of Revelation that persecution was indeed evident and expected (2:10-11; 7:13- 14; 11:7-9; 12:11; 16:6; 17:6; 18:24; 19:2; 20:4-6; see also 1:9; 2:2-3, 13; 3:8-10; 6:9-11; 7:9-17; 11:1-13; 12:1-17; 13:1-18; 14:13; 17:1-6; see Murphy, 1998:7-11 on persecution in the New Testament). John himself was sent to Patmos as a prisoner (1:9), and his hearers are told to imitate Christ by persevering and conquering in the face of tribulation (1:5-9; 2:10-11, 17, 26-28; 3:5, 10, 12, 21; 7:13-14; 12:10-12; 14:1-5). Revelation specifies that at least one person died for his faith—Antipas of Pergamum (2:13). The issue worth dying for was idolatry, the refusal to worship the emperor. Charlesworth focuses two questions that have relevance for the first-century Christians: "Why should the Christian continue to be willing to die at the hands of Rome...? Why should the Christian continue to suffer and be willing to die for Christ who seems to be powerless?" (1987:26). These questions confront Christians at all times when persecution for the faith seems imminent.
Invitation to Comment
To recommend improvements to this article, click here.