Terry L. Brensinger
From Anabaptistwiki

Home A B C D E F G H I J K L M N O P Q R S T U V W X Y Z Abbreviations Glossary
---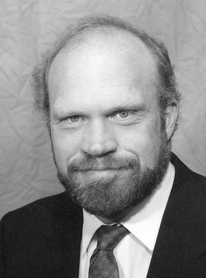 Terry L. Brensinger, author of Judges, is a professor called to preach. Never one to leave the Bible in an academic vacuum, his primary calling is to explore the meaning and relevance of the Old Testament for the contemporary church. His speaking engagements take him to churches, schools and conferences throughout the country, both within and outside his own denomination.
Brensinger currently serves as Vice President and Dean of the Seminary at Fresno Pacific University in Fresno, CA. Before coming to FPBS in 2011, he taught at Messiah College in Grantham, PA, pastored churches in Kentucky, New York City, and Pennsylvania, and most recently served as the International Pastor/Teacher for the International Brethren in Christ Association. Along the way, he has served as visiting professor at colleges and seminaries in such places as Israel, Kenya and Zambia, and he has on three occasions been a scholar-in-residence at the Tantur Ecumenical Institute in Jerusalem.
Born in Allentown, PA, Brensinger received his B.A. from Messiah College, M.Div. from Asbury Theological Seminary, M.A. in Near Eastern Archaeology from Drew University, and his M.Phil. and Ph.D. in Old Testament Studies, also from Drew. In addition, he studied at Jerusalem University College, Princeton Theological Seminary, and the Jewish Theological Seminary of America. He is a member of the Society of Biblical Studies, Academy of Homiletics, and the Society for the Study of Christian Spirituality.
Brensinger has published Simile and Prophetic Language in the Old Testament. He also edited Focusing our Faith and, with E. Morris Sider, Within the Perfection of Christ: Essays on Peace and the Nature of the Church. His work has appeared in The New Interpreter's Dictionary of the Bible, The New International Dictionary of Old Testament Theology and Exegesis, The Anchor Bible Dictionary, and The Asbury Bible Commentary, along with various scholarly journals and church magazines.
Terry and his wife, Debra, herself a spiritual director, reside in Fresno, CA. They have three adult children.