Vengeance (in Psalms)
From Anabaptistwiki

Home A B C D E F G H I J K L M N O P Q R S T U V W X Y Z Abbreviations Glossary
---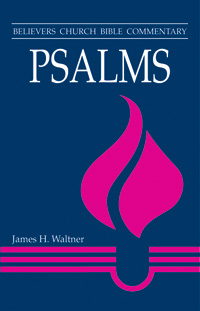 Contrary to common understandings of vengeance as retaliatory punishment inflicted in return for an injury or an offense, the Hebrew word usually translated "vengeance" has a positive connotation, that of restoring wholeness and integrity to the community. The biblical idea of vengeance is rooted in the belief that God is sovereign and dependable and that vengeance belongs to the moral order of the universe (Jer 51:56; Ezek 17:19).
The Hebrew word nāqam, "vengeance," "vindicate," or "avenge," comes out of a judicial context. Vengeance was understood to be a necessary means for healing a breach made in the solidarity of the family or the community (see Pitard: 786–87, in response to Mendenhall, chap. 3, regarding nāqam). Seldom, however, does this word's use carry the connotation of "vindictiveness" or "revenge." The extreme violence that could develop from unrestrained personal vengeance is illustrated in the song of Lamech (Gen 4:24) and the story of Samson (Judg 14–16). In contrast, the Hebrew word nāqam accents the element of "save" in the OT. The language presupposes the view that God has entered into covenant relationship with the people Israel and acts as its vindicator to defend and uphold justice (Anderson: 91).
The Bible is clear that vengeance belongs to God (Deut 32:35; Ps 94:1; Isa 63:4). Indeed, the Lord is Israel's vindicator and avenger (Isa 41:14; 43:1, 14; 44:6). Thus, in the psalms the call for vengeance takes on special importance (79:10–12; 83:9–12; 137). The cry for vengeance proceeds from the fact that the Lord is being treated with contempt and his honor is defiled (79:12). In these psalms, Israel does not set out to take revenge, but prays to the Lord and calls on him to respond. The prayer is that the Lord will not allow his enemies free rein or let their rage go unanswered, but that he will bring about a total restoration (80:3, 7, 19).
In psalms of imprecation, we are not to equate the speech of vengeance with human acts of vengeance (109; 137). Rather, worshippers offer and yield to God these prayers, often full of bitterness and rage (Brueggemann: 69–71). Such calls for God's vengeance are not to be construed as calls for vindictive action by God, but as appeals for justice, which may well entail punishment of evildoers (9:18; 12:5–7; 34:6; 35:10; 64:7–8; 79:10; 94:1–3, 6, 10; Isa 35:4–6; Jer 51:34–37).
This motif of vengeance on behalf of the poor is carried into the NT (Luke 1:51–53; 4:18–19). Human vengeance is discouraged, and reliance on God's action is emphasized. The theme of forgiveness and renunciation of human vengeance becomes a major theme in the words of both Jesus and Paul (Matt 5:38–48; Luke 17:3–4; 23:34; Rom 12:17–21). The persecuted church strengthened its conviction that God would avenge the suffering of the faithful witnesses (Luke 18:3–8), and gave poignant context to the ancient words "Vengeance is mine, and recompense.… For he will avenge the blood of his children" (Deut 32:35, 43; Rom 12:19; Heb 10:30).
References: Anderson: 90–93; Brueggemann: 67–80; Harrelson: 748; Pitard: 786–787; Zenger: 69–73. Also see the essays Imprecation in Psalms; Wrath of God in Psalms.
Bibliography
Anderson, Bernhard W. Out of the Depths. Revised and expanded ed. Philadelphia: Westminster, 1983.
Brueggemann, Walter. Praying the Psalms. Winona, MN: Saint Mary's Press, 1982.
Harrelson, W. J. "Vengeance." In vol. 4, The Interpreter's Dictionary of the Bible. Edited by G. A. Buttrick. Nashville, TN: Abingdon, 1962.
Mendenhall, George E. The Tenth Generation. Baltimore: The Johns Hopkins University Press, 1973.
Pitard, Wayne T. "Vengeance." In vol. 6, Anchor Bible Dictionary. Edited by David Noel Freedman. New York: Doubleday, 1992.
Zenger, Erich. A God of Vengeance? Understanding the Psalms of Divine Wrath. Translated by Linda M. Maloney. Louisville, KY: Westminster John Knox, 1996.